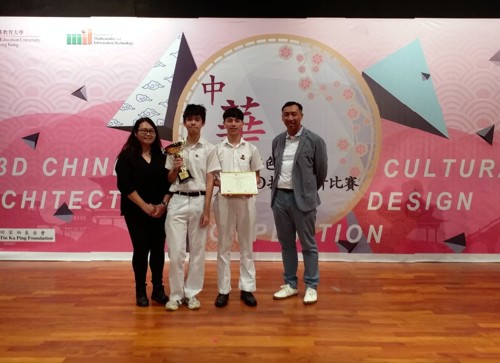 Jasper KOO and Josh SARE win the championship in the 3D Chinese Cultural Architecture Design Competition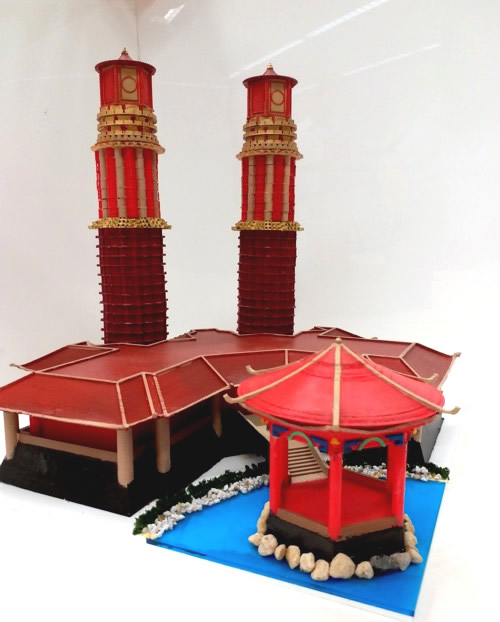 The Winning product: Double Happiness Twins Tower
Design Concept of Double Happiness Twins Tower
Date: 29 Sep 2018
Venue: The Education University of Hong Kong
Participants: KOO Lok-yin, SARE Yin-journ (S.5B)
The STEAM 教育: 中華文化特色建築物或建築群情景設計比賽 is organized by The Education University of Hong Kong. It aims to encourage students to make use of their knowledge in science, technology, engineering, aesthetics and maths (STEAM) to design and create Chinese style architecture models with CAD (Computer-aided design) software and three-dimensional printing technology.
After the researching work and conceptional discussion, we used the twin towers in Kuala Lumpur as our prototype. We included the unique characteristics of Chinese architecture to our models, at the same time we integrated the plasticity of Chinese architectural structure into modern buildings, which may demonstrate and highlight the majesty and beauty of Chinese architecture.
After our hard work for several months, finally we got the championship. The competition was really a great experience for us. We have learnt to create our work with professional CAD software, and to produce products with three-dimensional printing technology. 3D printer is a good auxiliary production tool which may help us to produce rapid prototyping easily.
STEAM is a combination of aesthetics and technology. In the competition, we integrated the knowledge of different subjects. From concepts to creations, from ideas to prototypes, the experience is challenging and valuable. The prize encouraged us to develop our interests and knowledge in this field.