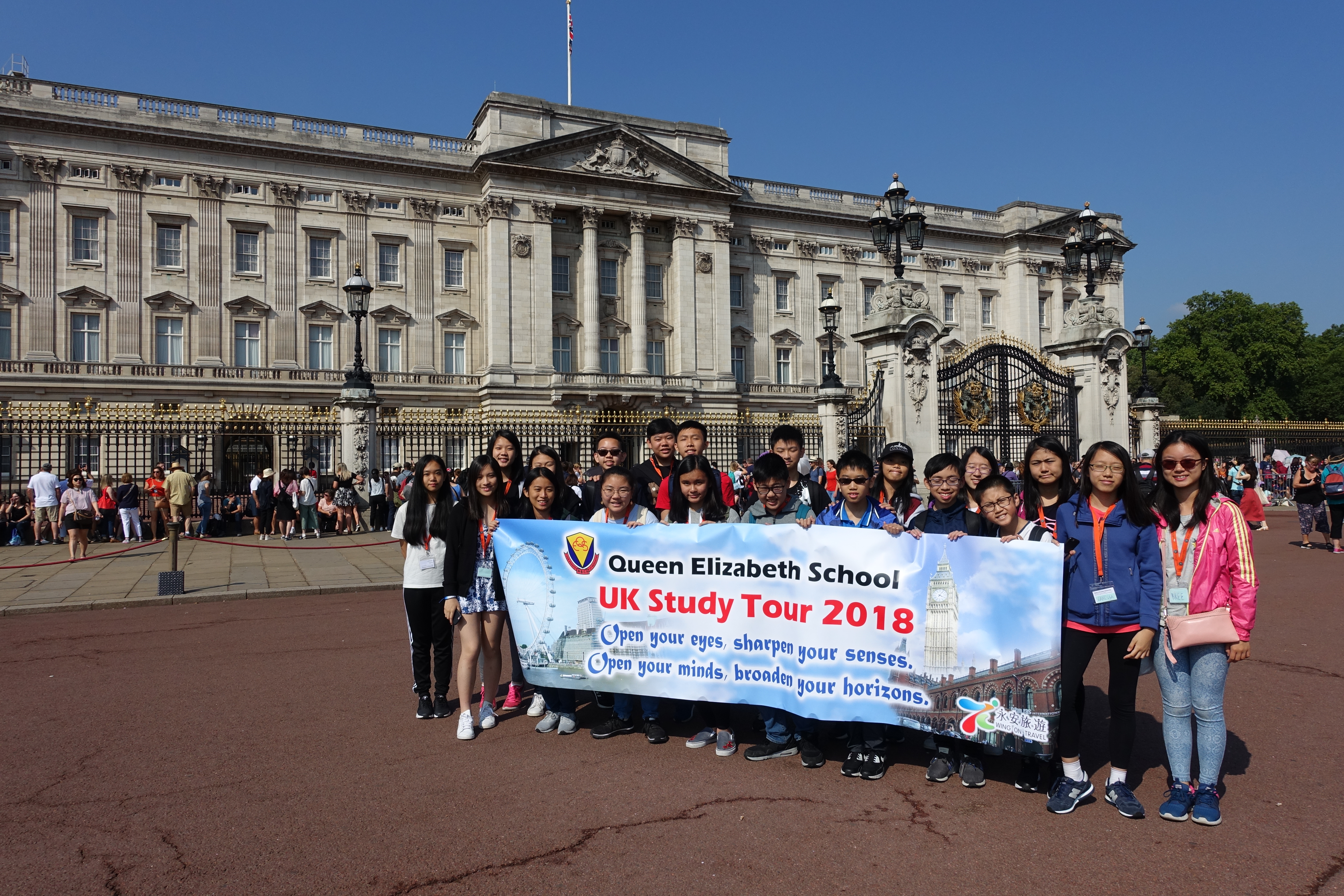 Get ready to march in front of the Buckingham Palace?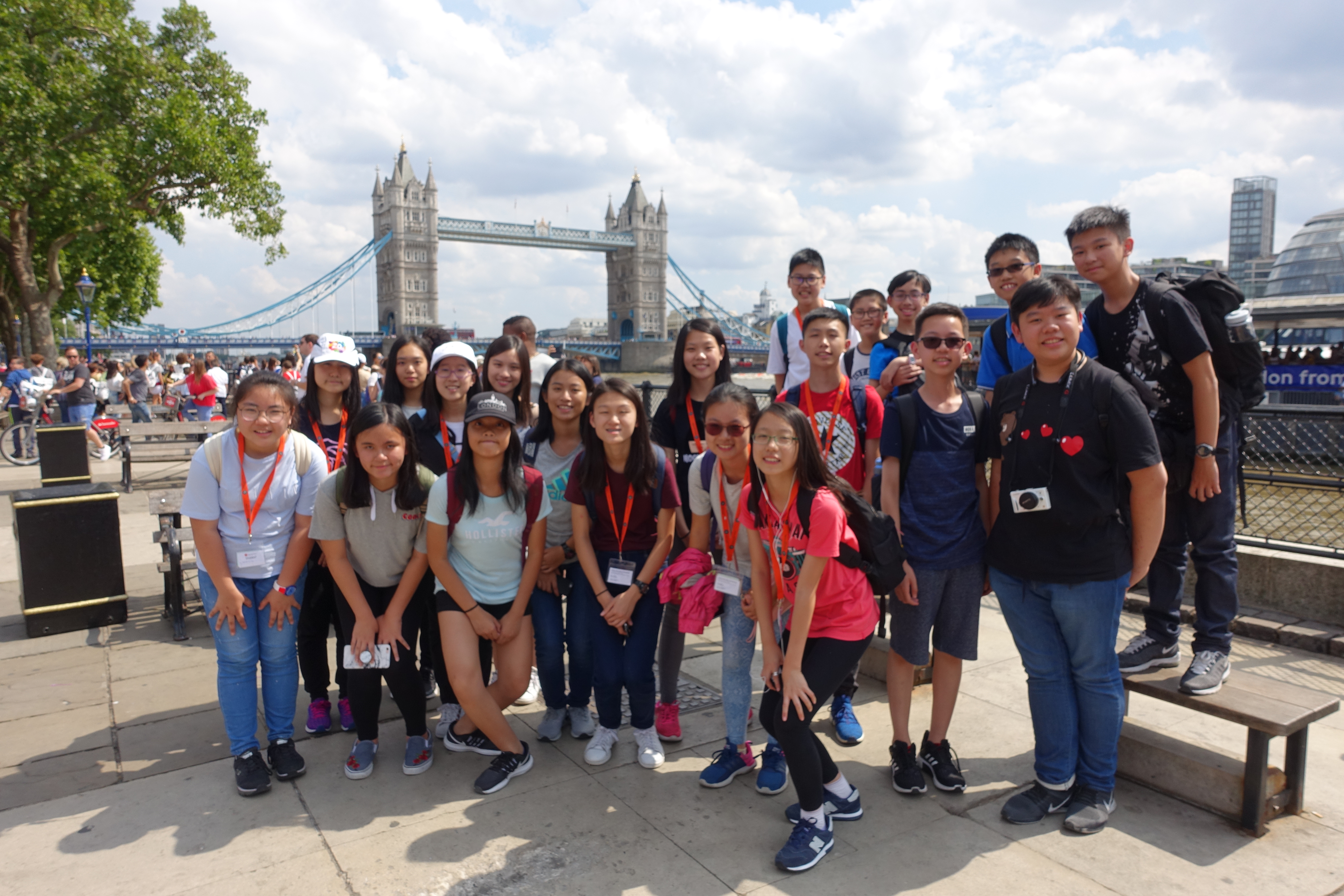 Tower Bridge - NOT London Bridge! And it is NOT falling down!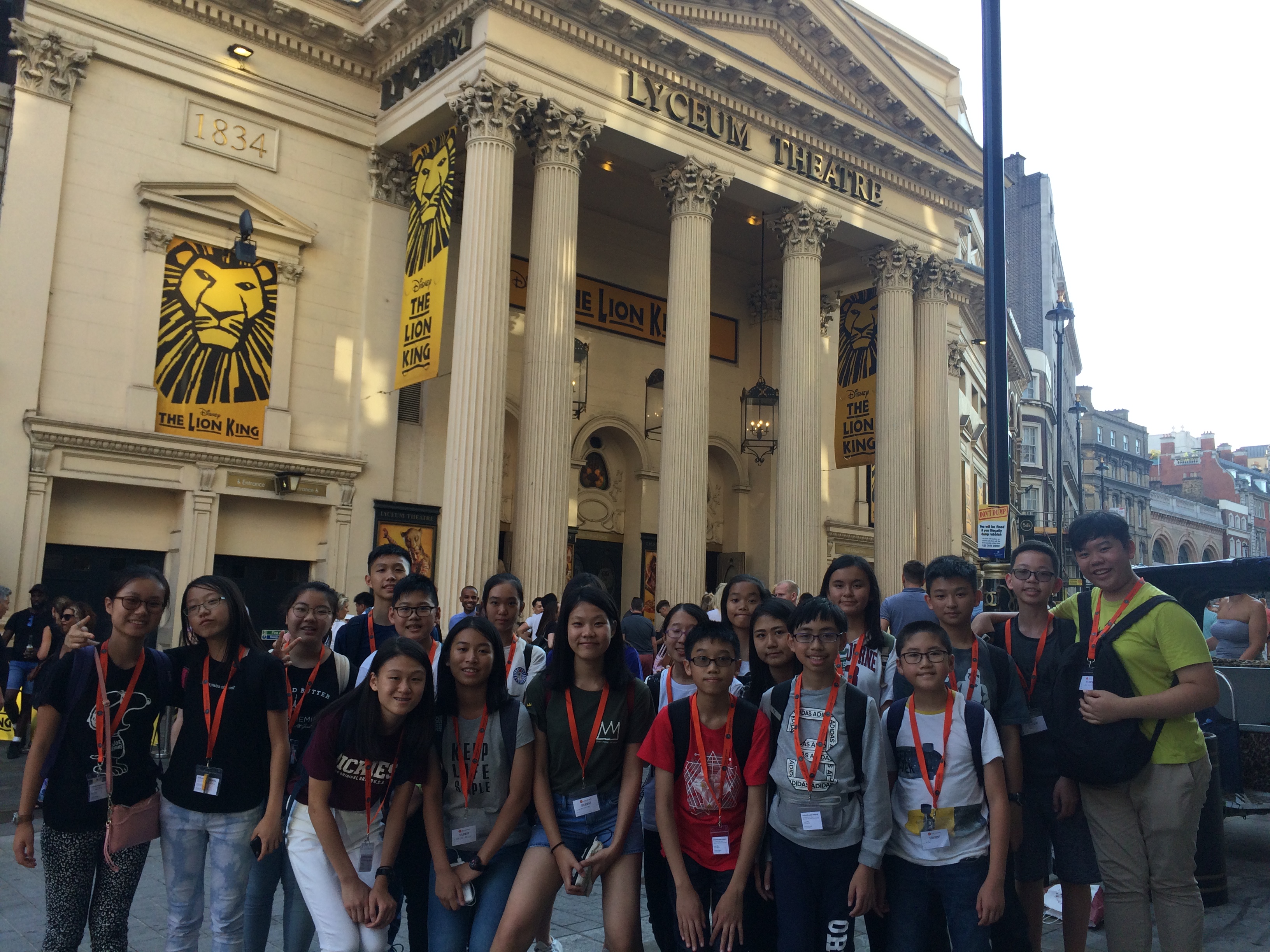 We can't wait to watch the musical, The Lion King!
During 2-15 July 2018, 20 of us from S.1-3 went to Oxford in the UK for a study tour.

We had English lessons at Corpus Christi College of Oxford University from Monday to Friday. The teachers were very nice and they taught us in an interesting way. They played different games with us so that we could learn English in a relaxing atmosphere. We also did 3 projects during the course. We had to search for and summarize information, communicate with our group members and present our ideas to the other groups.

Other than having lessons, we had some activities including singing karaoke, playing treasure hunt and having an international night with students from other countries. Besides, we visited some famous places such as Windsor, the British Museum and the Harry Potter Studio. We also tried some activities that were new to us, like punting on a river!

In the UK, there were many opportunities to learn and speak English. After staying there for 12 days, we can now speak English more fluently and confidently!