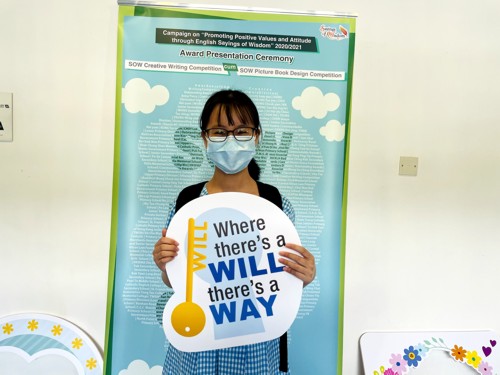 One of the Sayings of Wisdom: :Where there・s a will, there・s a way;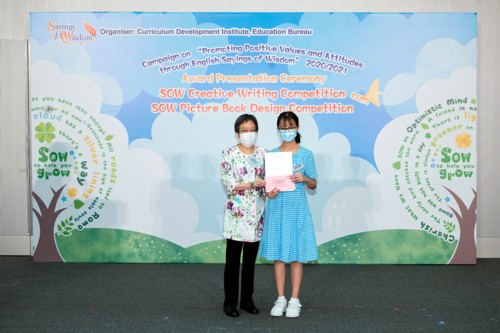 Award Presentation Ceremony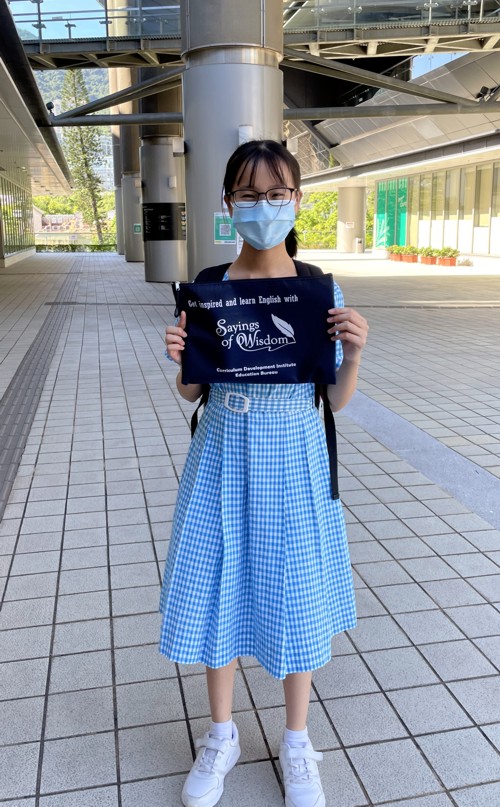 CAI Wai-yan has achieved the Outstanding Award.

Date: 20 August 2021 (Award Presentation Ceremony)
Participant: CAI Wai-yan (S1C)
Organizing Bodies: English Language Education Section of the Curriculum
Development Institute and Education Bureau
Award: Outstanding Award
Background of the competition:
The SOW Creative Writing Competition is one of the signature events under the campaign :Promoting Positive Values and Attitudes through English Sayings of Wisdom;. Participants are required to choose a Saying of Wisdom out of the twenty options provided and write a text with personal reflection or a message that echoes with it.
Sharing of experience and thoughts:
My selected SOW is .Opportunity only knocks once・. I have written a story about the road to success of a young singer. My inspiration came from Daneliya Tuleshova, who is a talented young singer from Kazakhstan. I learnt about her right before this competition. Her ambition of grabbing every opportunity to participate in different singing competitions stunned me. .Wouldn・t she be afraid of unexpected challenges?・ I thought. It turned out that her courage and hard work paid off. She had accumulated so much experience and she eventually became one of the greatest singers in Kazakhstan. I was greatly amazed by her and decided to write about her. I am really glad that the adjudicators appreciated my work. I will continue to develop my passion for writing and improve my skills in the future.